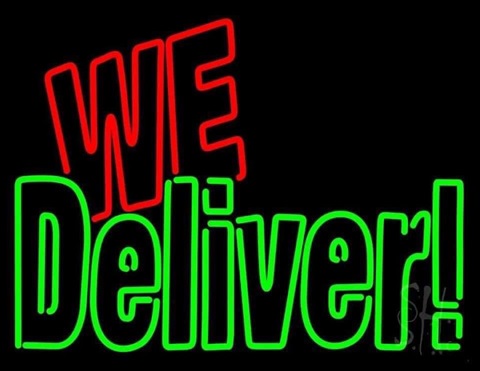 Local Delivery Service
We run a local delivery service covering Beaudesert, Jimboomba, Tamborine up to South Brisbane, Gold Coast from Ormeau to Cabarita. To see if your area is covered by our Direct delivery service please phone Rhaelene or Bek on 0448 103 000 or 07 55410 818.
We need the following information to set up a delivery for you:-
Name

Address

Phone Number

Feed Order (min of 5 bags)

Check that truck access is suitable

Where feed delivery is to be placed

Payment – All orders are COD or direct deposit 2 business days in advance to ensure clear payment to process your order
(All 1st time orders are to be set up verbally, then thereafter we run a text based order system for convenience. Please contact Rhaelene or Bek on 0448 103 000 if you have any further questions)
Produce Stockists
We have selected produce stores on the outer skirts of our delivery network area to greater service customers wanting to access Teese Feeds.
Please be aware that produce stores have added costs of maintaining retail outlet/shop front, along with freight charges etc. It is common that the prices of feed can be $1 to $2 a bag higher than our direct delivered price. Please support your local stores for continued supply of our Equine feeds within your area.
Listed below are the stockists of Teese Equine Feeds:-
Queensland
Andersons Produce - Kingaroy
Austack Produce and Saddlery - Northgate
Bernie's Produce - Advancetown
Betta Produce - Burpengary
B & H Rural Supplies - Tiaro
Brookfield Produce - Brookfield
Buckhams Produce – North Maclean
Burleigh Pet & Stockfeed - Burleigh
Canungra Hardware & Farm Supplies - Canungra
Capalaba Produce - Capalaba
Carney's Feed Store - Murgeon
Currumbin Creek Stockfeeds - Currumbin
Dalby Rural Supplies – Dalby
Dayboro Pet and Rural - Dayboro
Dayboro Produce and Hardware - Dayboro
Farmcraft – Beenleigh
Farmcraft - Boonah
Farmcraft – Kalbar
Farmcraft – Lowood
Farmcraft – Coopers Plains
Farmyard and Pet Supplies - Calliope
Feed & Fodder Beerwah - Beerwah
Fernvale Produce - Fernvale
Fieldways Rural - Currumbin
Fraser Coast Rural Supplies - Maryborough
Gleam O Dawn Rural Supplies - Samford Valley
Kingstons Rural Supplies – Tinana
Kingstons Rural Supplies - Nikenbah
Leichhardt Rural - Taroom
Lockyer Feed Shed - Laidley
Logan Village Pets and Produce – Logan Village
Midwest Rural Traders - Roma
Midwest Rural Traders - Wallumbila
Mooloo Mountain Produce - Gympie
Morayfield Produce - Morayfield
Nambour Produce Agency - Nambour
National Farmers Warehouse – Miles
National Farmers Warehouse – Toowoomba
Nerang Stockfeed - Nerang
Nevilles Produce - Applethorpe
Northside Produce Agency - Bundaberg
Peadon Rural – Crows Nest
Pomona Ag Supplies - Pomona
Property Management Products - Crows Nest
Pursehouse Rural – Clifton
Pursehouse Rural – Warwick
Raff Group - Pittsworth
Raff Group - Clifton
Raff Group - Millmerran
Rayview Produce - D'Aguilar
Rochedale Produce - Rochedale
Sarina Pets & Produce - Sarina
SF Produce - Paget (Mackay)
Sprengers Rural Traders – Haigsleigh
Stockfeed at Mount Nathan - Mount Nathan/Gold Coast
Tamborine Village Traders - Tamborine
Tanawah Hay Shed - Tanawah
Tara Rural Supplies - Tara
The Feed Shed - Gatton
The Feed Shop - Gordonvale
Toogoolawah Produce and Seed - Toogoolawah
Wards Driveway - Beaudesert
Watto's Northcoast Rural - Yandina
Withcott Quality Produce - Withcott
Woodford Country Produce - Woodford
Wilshire & Co - Inglewood
Wilshire & Co - Stanthorpe
NSW
McGregor Gourlay – Alstonville
McGregor Gourlay - Grafton
McGregor Gourlay – Muwillumbah
Mullumbimby Rural Co-Op - Mullumbimby
Wilshire & Co - Deepwater